Take On A Total Body Training Program With Our Group Fitness Classes
Are you looking for a way to take your training to the next level? FitRanX Westminster offers you a revolutionary Group Fitness Training program in that has been scientifically designed and proven to give you better results in a shorter amount of time, simply based on normal body movements used throughout your daily life. It's a program known simply as functional body training.
At FitRanX, we strive to help you meet your Fitness goals by combining
Body weight resistance
Metabolic conditioning
And Weighted exercises to show you fast results!
Our professional trainers will design and individualize an exercise plan specifically tailored to your personal abilities and goals.
See Endless Benefits & Visible Results With Group Fitness Classes In Westminster!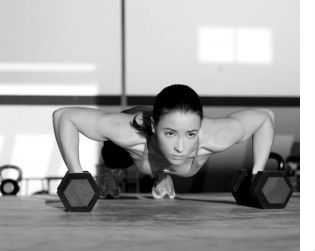 At FitRanX Westminster, we pride ourselves in keeping our Group Fitness classes to approximately 5 to 12 participants per session. With our Fitness sessions format, this not only gives you an opportunity to get more personal attention from a certified Personal Trainer, but it keeps all of our classes more intimate as clients begin to know each other as friends, and our Personal Trainers can understand your needs.
In addition, by limiting our Group Fitness classes to approximately 12 clients, you're able to workout and train with PLENTY of room in our state-of-the-art Fitness Training Center.
The days of signing up and getting into jam-packed Group Exercise classes at your local big box gym are over. The new wave of Fitness Training is Small Group Fitness Training!
Train Your Body The Way It Was Designed To Move With Group Fitness At FitRanX!
Our Group Fitness sessions will provide you with exactly what you need to reach and surpass your fitness goals. Feed off the energy of your classmates and push yourself every time you walk in the door.
You'll quickly see:
Boosted cardiovascular endurance
Toned muscles
A stronger, more stable core
And Increased self-confidence!
Get Started Today With Our Group Fitness Training
Don't waste another workout getting lost inside a big group or class setting. Join the FitRanX Team today with our Group Fitness Classes. To sign up or to request more information, simply, fill out the short form on the side of this page and a member of our staff will take it from there!
Request Information
Group Fitness
Semi Private Personal Training
Nutrition Coaching